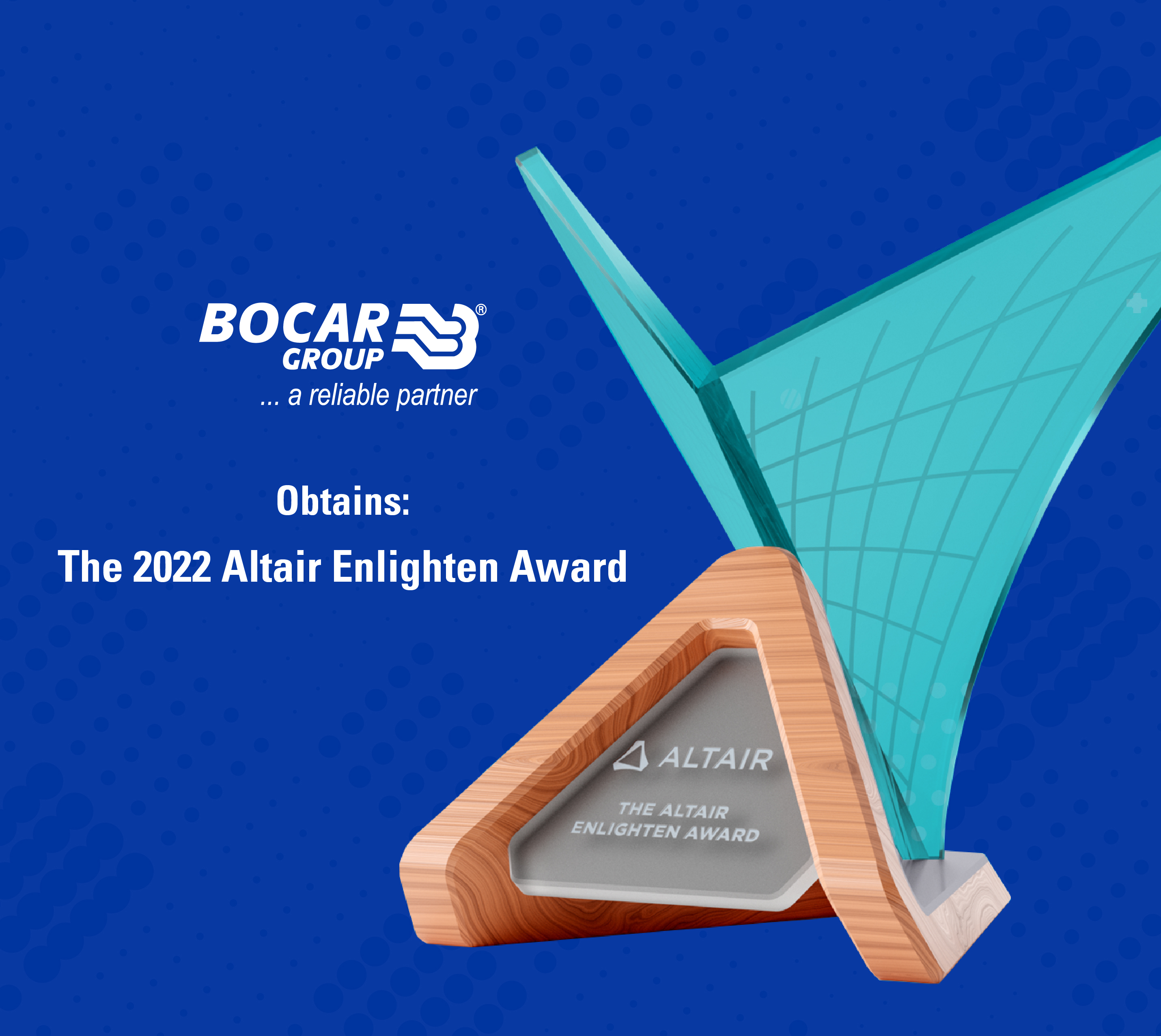 We are pleased to announce that Bocar Group has been named RUNNER UP of the 10th annual Altair Enlighten Award in the Lightweighting category for the piece Rear End Post for Toyota Tundra.
Presented in association with the Center for Automotive Research (CAR), the Altair Enlighten Award is the automotive industry's only award dedicated to vehicle lightweighting and sustainability.
Congratulations!
"The winners of this year's Enlighten Award showcase the latest revolutionary technology that reduces carbon footprint, minimizes waste, and maximizes renewabl energy".
Richard Yen, Sales Senior Vicepresident, Altair.