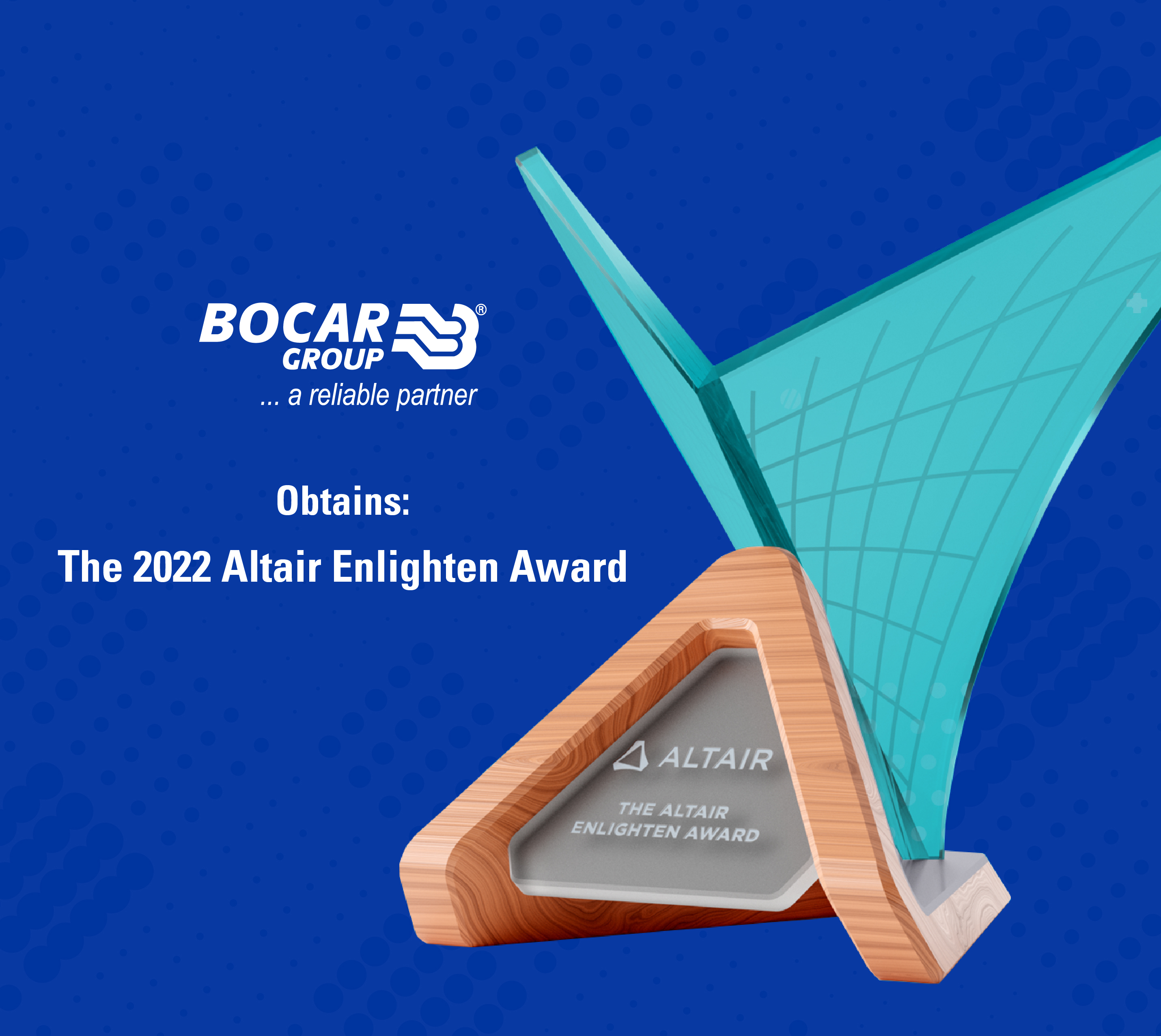 Mexico City, August 2022
Bocar Group, has been named the Runner-Up of the 10th annual Altair Enlighten Award in the Lightweighting category. Presented in association with the Center for Automotive Research (CAR), the Altair Enlighten Award honors the greatest sustainability and lightweighting advancements.
As the industry's only award dedicated to vehicle lightweighting, the Enlighten Award drives automotive companies toward a more sustainable future. Altair is proud to recognize cutting-edge technological advancements that minimize energy consumption and carbon missions.
"The winners of this year's Enlighten Award showcase the latest revolutionary technology that reduces carbon footprint, minimizes waste, and maximizes renewable energy," said Richard Yen, Senior Vice President, Global Industry Verticals and Sales Enablement Team, Altair.  "We hope this award continues to inspire future generations to 'think light' for many decades to come."  
The 2022 Altair Enlighten Award winners were announced in an award ceremony on August 2nd, 2022, during the CAR Management Briefing Seminars 2022 in MI, USA.
For more information on the Altair Enlighten Award and to see the full list of winners, please visit  https://www.altair.com/enlighten-award